Our venue features the amenities, setting, and professional service to bring your dreams to life.
The Longbranch Weddings combines convenience and extraordinary customer service to make planning your big day as effortless as possible. The elegant and modern Grand Ballroom paired with incredible menu options and over-the-top attentive staff are sure to impress your guests.
The Best Western Plus Longbranch Hotel & Convention Center has separate spaces available for ceremonies and receptions. Guests enjoy the convenience of blocked rooms on-site where they have access to the spacious pool with soaring glass ceilings and all the comforts of home while awaiting the big day.
Work along side event managers to customize your menu with available a la carte options or choose from a selection of pre-packaged options. From the cocktail hour with delicious hors d'oeuvres to elegant buffets and sit down dinners, the cuisine will exceed your expectations.
Still family-owned and operated by the De Long family and with countless awards and accolades, the Best Western Plus Longbranch Hotel & Convention Center is a hotel steeped in strong family tradition but, with the contemporary upgrades you deserve from a top-tier wedding hotel in Cedar Rapids.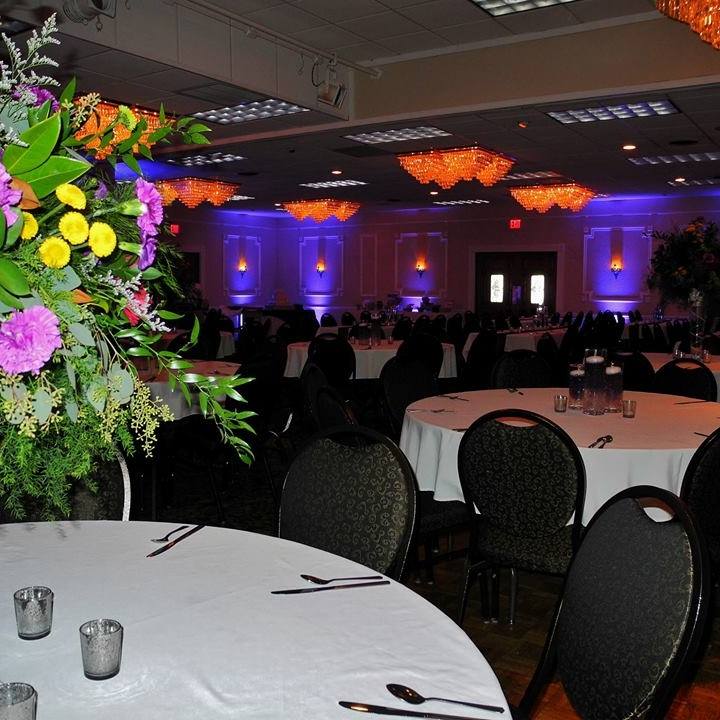 Wedding Package Includes:
Dedicated Wedding Planner
Complimentary Room for the Bride & Groom on Wedding Night
Free Full Hot Breakfast Buffet
Special Room Rates for Overnight Guests
Array of Linen Napkin Color Choices
Silver, Glass, & China Service
Centerpieces
Built in Bar and Bartenders
Cake Cutting Service
Dance Floor
Special Meals & Pricing for Children
Complimentary Group Tasting up to 6 People
Complimentary Gift Opening Room
Complimentary Room for Rehearsal Dinner
Complimentary Parking for All Guests
Please click here for

 

The Longbranch Cedar Rapids Wedding Menu
Couples in search of the perfect ceremony and reception venue with elements of tradition that still maintains all the glamour such a day demands fall fast for the Best Western Plus Longbranch Hotel & Convention Center. Schedule a free tour today.
Couples fall in love with the property for many reasons:
Elegant and modern Grand Ballroom
Intimate banquet rooms perfect for your wedding ceremony, rehearsal dinner, gift opening and more!
Impressive menu highlighting local flavors- enjoy a carved baron of roast beef on a customizable buffet or a juicy steak or seared sea bass plated meal
Available ice carvings, chocolate fountains, butler hors d'oeuvres or champagne fountains to wow your guests
Large hotel with all updated amenities to ensure guests are comfortable
Professional, long-term staff and wedding planners available to create a truly magical day
Hi Tami,
We were so thrilled with everything at Longbranch! You were great to work with and Dan was outstanding as well. We cannot thank you enough for being so accommodating. I don't know how we would have gotten all the decorating done without getting in early and without Dan setting tables for us on Thursday night. Every aspect of the reception was carried out beautifully by the Longbranch staff. The food was delicious and the portion sizes were very generous. We heard many compliments on the food—even on the vegetables (everyone loved them). On Sunday your staff was great as well. Another employee helped Alan get the leftover food and his customer service skills were wonderful as well. All the staff at the hotel was wonderful as well. You have a very high level of staff at your facility and everyone should be complimented. Please let them all know how great they are and how much their customer service shined
Thanks again for everything! Best Western should be very proud of their staff at the Longbranch! Please pass this on to Dan and anyone else that worked with us so they know how much we appreciated them!
Hi Tami!
As I slowly put together my wedding I have been repeatedly reminded of the Longbranch, and its sales manager's, fantastic reputation among local vendors. When I tell vendors that my reception is at the Longbranch, they typically respond with a "Oh that is such a beautiful place" and "The staff there are phenomenal, Tami is so professional and sweet." During my phone interview with Julie Ann Cakes, Julie Ann even went as far as telling me that her son's Longbranch reception could not have been more beautiful or the food more delicious. What makes their comments all the more remarkable is that I never solicit them. Instead, the minute I reveal the location of my reception they practically gush over the lovely facility and devoted staff. Their profound respect has reaffirmed my decision that the Longbranch is the perfect venue for my wedding reception. I look forward to working with you over next year.
Just thought I should share the good news!
Sincerely,
Emily M. Rustand
Tami,
Everything went perfectly and Dan and his staff were amazing. My entire family raved about Dan and how awesome and helpful he was the entire night. He made everything go smoothly, checked-in with us to make sure everything was going okay. I can't say enough about him and how nice he was. It truly was a beautiful evening, everything worked out perfectly, and we absolutely loved having it there. Thank you so much!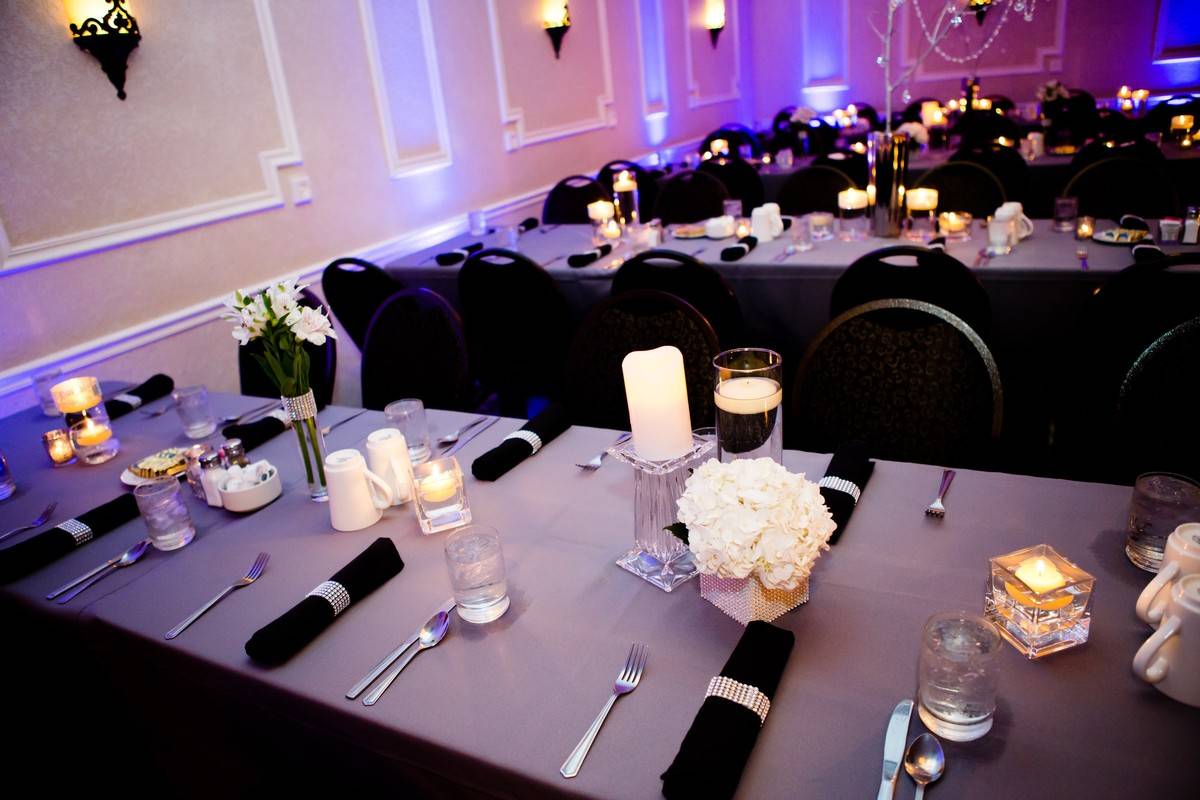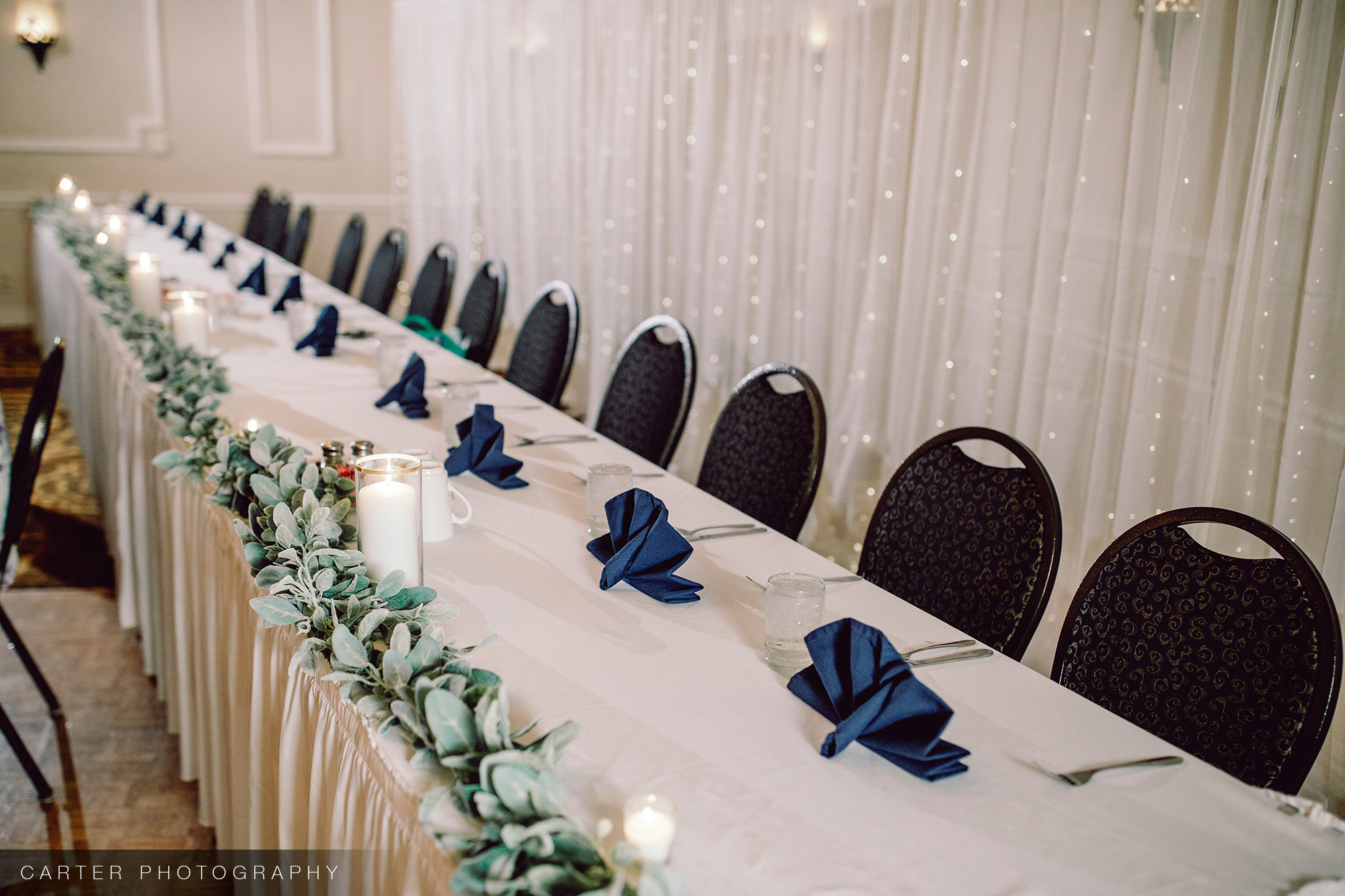 Hosting your wedding at The Longbranch means that you have access to some excellent amenities that you and your guests will love!
Honeymoon Suite with in-suite sauna and hot tub.
Expansive fitness center,

 

Gold Pointe Fitness Club, with indoor pool, on-demand video classes, massage therapist, sauna, tanning and more!
Heated indoor pool with hot tub and sauna.
Upscale on-site steakhouse,

 

Huston Rogers Steakhouse, for an impeccably elegant dinner experience using responsible ingredients prepared classically.
Entertaining ongoing and special events including

 

karaoke,

 

cornhole, FREE bingo,

 

Name That Tune and

 

America's Pub Quiz.
Hotel business center for your guests to check-in at the office and get back to the wedding festivities as quickly as possible.
13 available meeting rooms in various sizes with the largest seating up to 400 guests.
A/V equipment to allow you to show a wedding slideshow.
Blocked rooms and all the amenities of home including Wi-Fi throughout the hotel.
Complimentary buffet breakfast for hotel guests which is also available to guests not staying at the hotel for a flat charge: fresh scrambled eggs, sausage, bacon or ham, pancakes, French toast sticks or hash browns. These items rotate daily.
On-site hotel blocks. Book online at

 

TheLongbranch.com.
Convenient and popular location in Cedar Rapids, Iowa with easy access to the

 

Eastern Iowa Airport (CID),

 

Newbo City Market,

 

Lindale Mall,

 

Collins Road Theaters and the Twixt Town Shopping District both within walking distance,

 

Marcus Theaters,

 

Giving Tree Theater, and more!